The 8th International Reenactmentmarket IRM2018 took place in the Archaeological Park Villa Borg on April 28th-29th, 2018.
We would like to thank all traders and craftsmen, helping hands and visitors for making this great event possible.
And we hope to see each other at the forthcoming 9th International Reenactment Market IRM2019.
We are very sorry to inform you that the April date for the IRM2019 is cancelled by the administration. We are currently working on finding a different date to organise the IRM2019. We hope to be able to announce positive updates here as soon as possible.
Dear IRM traders,
please notice this warning:
Some of our traders have received a letter with a request to fill out and return a formal note with their business details in a business register.
This request is neither issued, nor permitted by us, the IRM organisation team! It is issued by the "International Fairs Directory", or MULPOR INTERNATIONAL located in Uruguay. This company uses our name Internationale Reenactmentmesse IRM / International Reenactment Market IRM without our permission!
PLEASE DO NOT REACT IN ANY WAY TO THIS LETTER!
DO NOT FILL OUT AND RETURN THIS FORM SHEET!!
Just by returning this sheet, you agree to a paid advertising contract with this company.
We only correspond via this website or by email, sent from the our well-known email-adresses. We don't send any formulas by regular mail!
Also the application for the IRM2018 will start - as usual - on January 10th, 2018 by the formulars provided on the IRM-website (www.reenactmentmesse.de).
We are sorry for this inconvenience and dearly hope that we were able to warn everybody soon enough ...
Best regards,
your IRM-Orga.
Application for traders and craftsmen for the IRM2018 did end on March 1st, 2018.

The IRM2018 participants webpage listing all craftsmen and traders remains online.
Download: the new IRM2018-poster and brandnew IRM2018-flyer (German language)!
---
Older IRM's:
The 7th International Reenactmentmarket IRM2017 was held on April 22nd-23rd, 20176.
We thank all the participants, traders, craftsmen, lecturers and visitors!
All traders and craftsmen remain listed on the IRM2017-partcipants page. Also, the IRM2016 participants page still remains online.
More than 60 craftsmen and traders are still listed on the IRM2015 participants page. The IRM2015 program featured many lectures on archaeological reconstructions, experimental archaeology and living history. The IRM2015 program features some nice previews of exclusive presentations!
The IRM2014 presented a total of more than 50 craftsmen and traders covering all periods from Stone Age trough 19th Century! Take a look at the complete list of participants (craftsmen and traders) of the IRM2014. The list of participants of the IRM2013, the list of participants of the IRM2012 and the list of participants of the IRM2011 will also remain online in our archive.
Also the IRM2014 program was filled with lectures and presentations.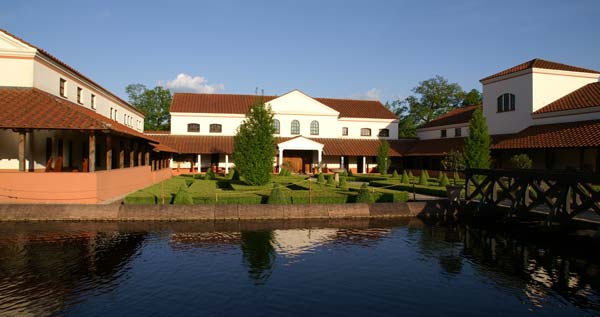 This international fair for Living History and Reenactment in Germany serves as a platform for manufacturers of museum's replicas and reenactor's supply to present themselves and their range of products.
In addition to a conventional living history / reenactment fair, the IRM offers a full range of lectures. Take a look at the IRM2014 Program pages for details.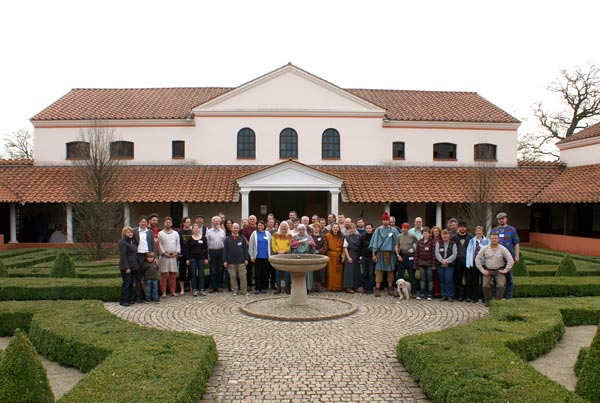 Picture © M.Arz
Information about the IRM are also provided on the IRM facebook-platform

and the IRM2016 facebook-event page

(most of it in German language).
News are posted there and in the Roman blog
(in German language).
---
Notice: The International Reenactmentmarket IRM ist NOT related in any way with an event in Minden (Germany) announced as "internationale Reenactor-Messe". This similarity of names is not intended and wanted by us and therefore we disapprove it ...
---